Mental maths skills boost the learning capabilities of children. Kids cannot always rely on memorisation and digital devices to solve mathematical problems. They need to understand mathematical concepts while being logical. It should be our high priority to teach kids maths concepts deeply so that they can solve maths problems more confidently. Mental maths makes the child proficient with numbers and lays the keystone of more complex maths.
Maths Activity Sheets for Year 1
Do you want to test your kid's mental maths skills? Here are some free printable year 1 maths worksheets to access your kid's understanding of math concepts. These year1 mental maths tests are perfect for year1 and year2 students.
The topics covered in these Maths activity sheets are
Click the pictures or download buttons to download these free year 1 math worksheets.
Year1 Math Worksheet 1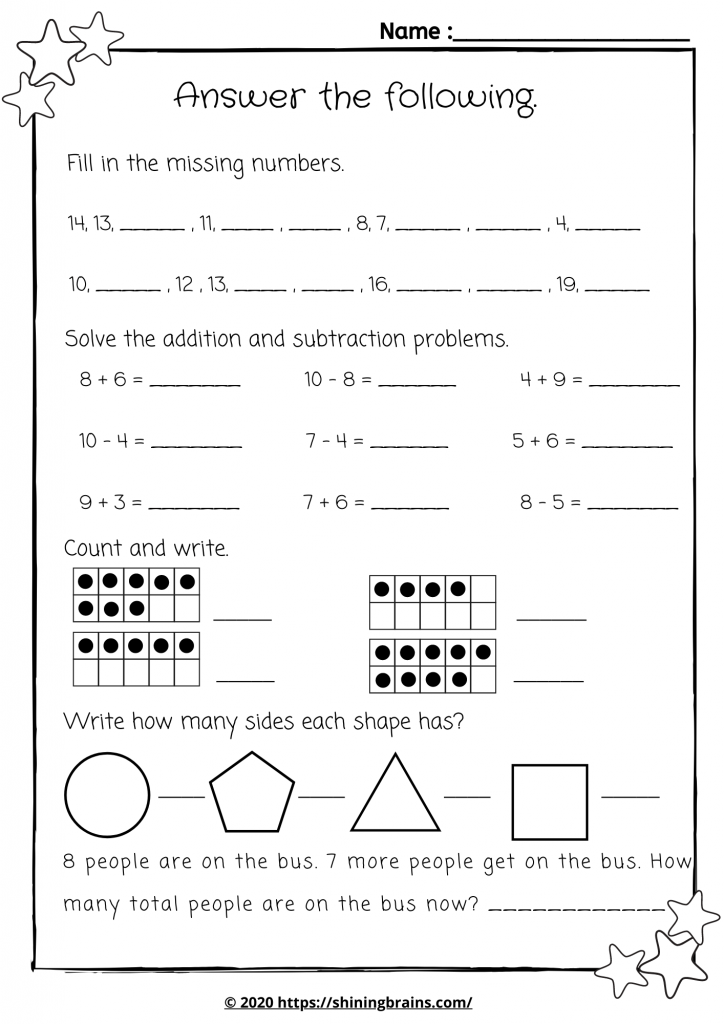 Year1 Math Worksheet 2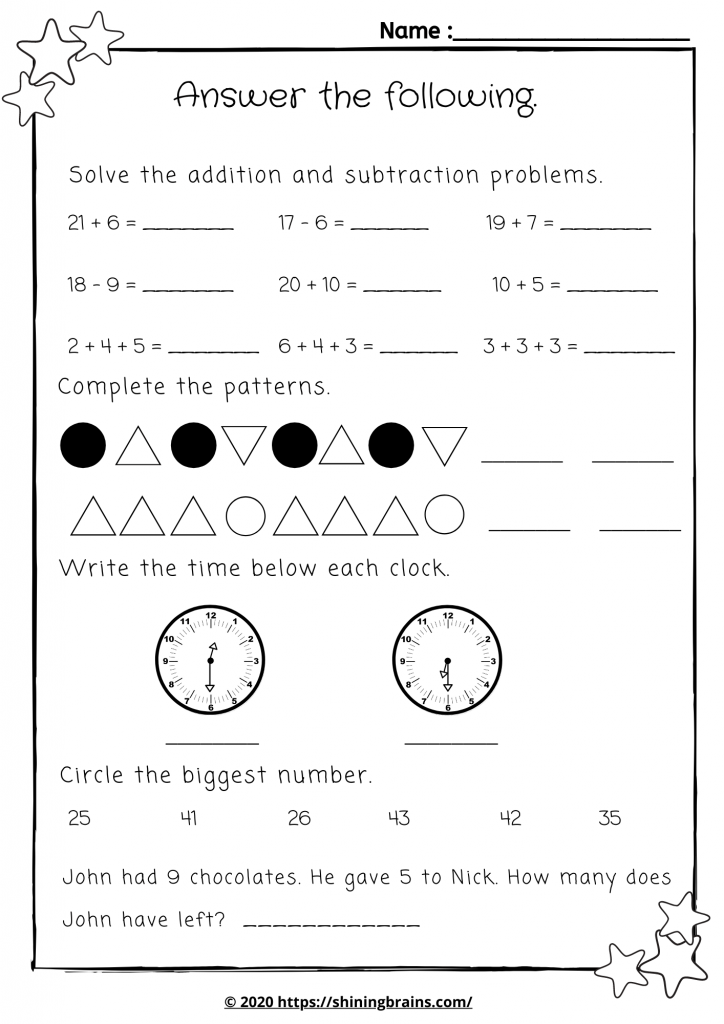 Related: All About Me Worksheets
Year1 Maths Worksheet 3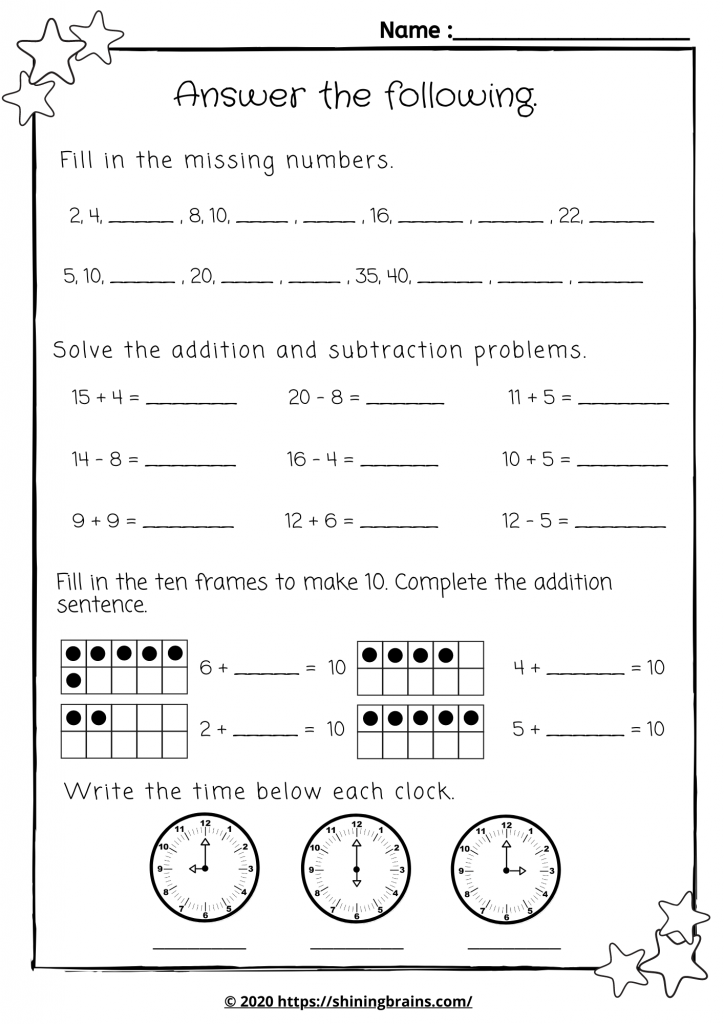 Year1 Maths Worksheet 4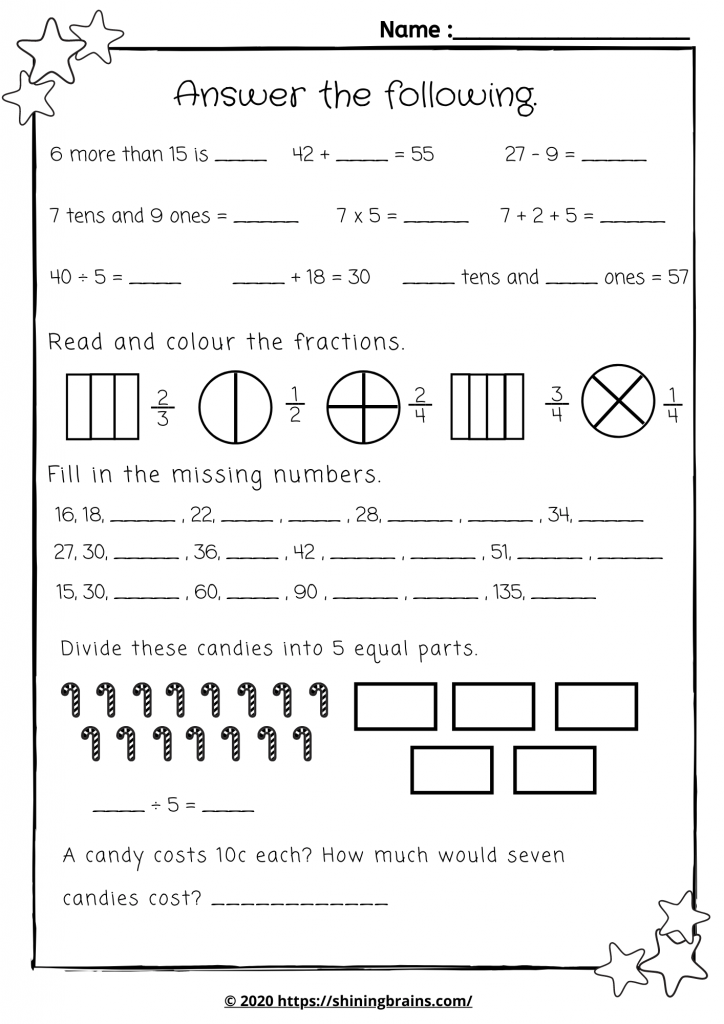 Mental Maths Worksheet 5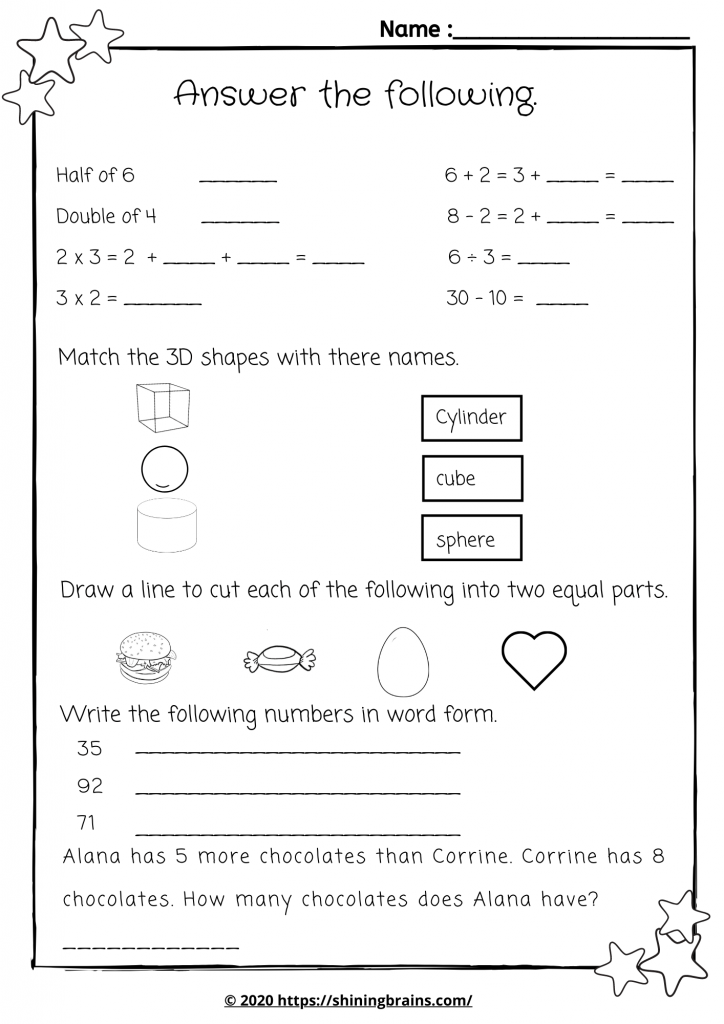 Mental Maths Worksheet 6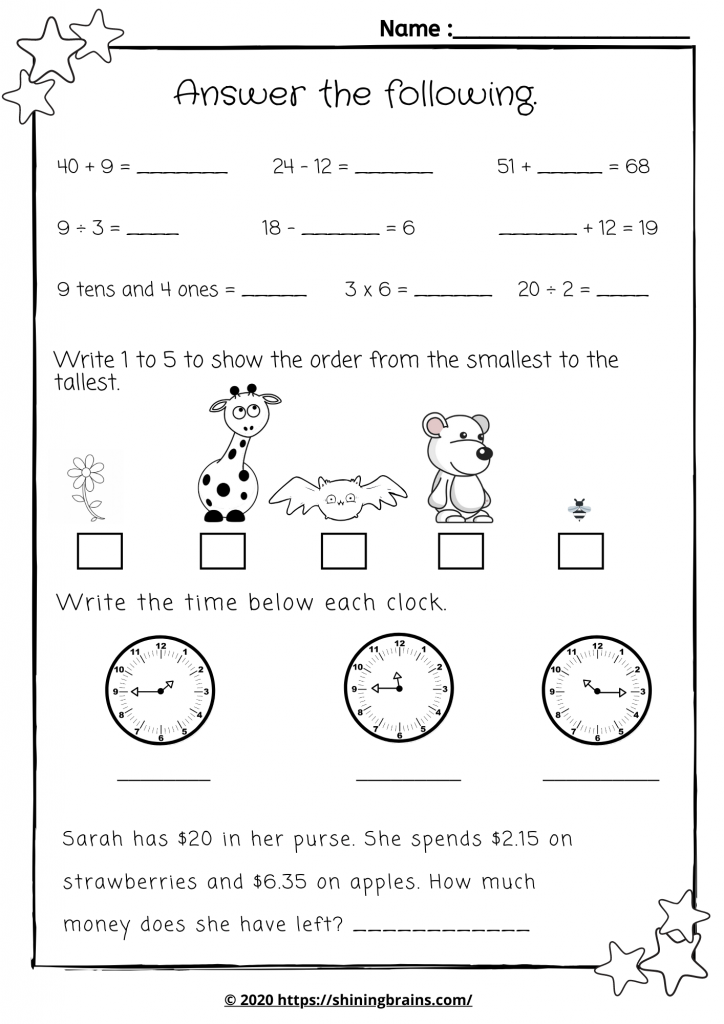 Related: Addition and Subtraction Fun Worksheets
Year 1 Math Addition and Subtraction Worksheets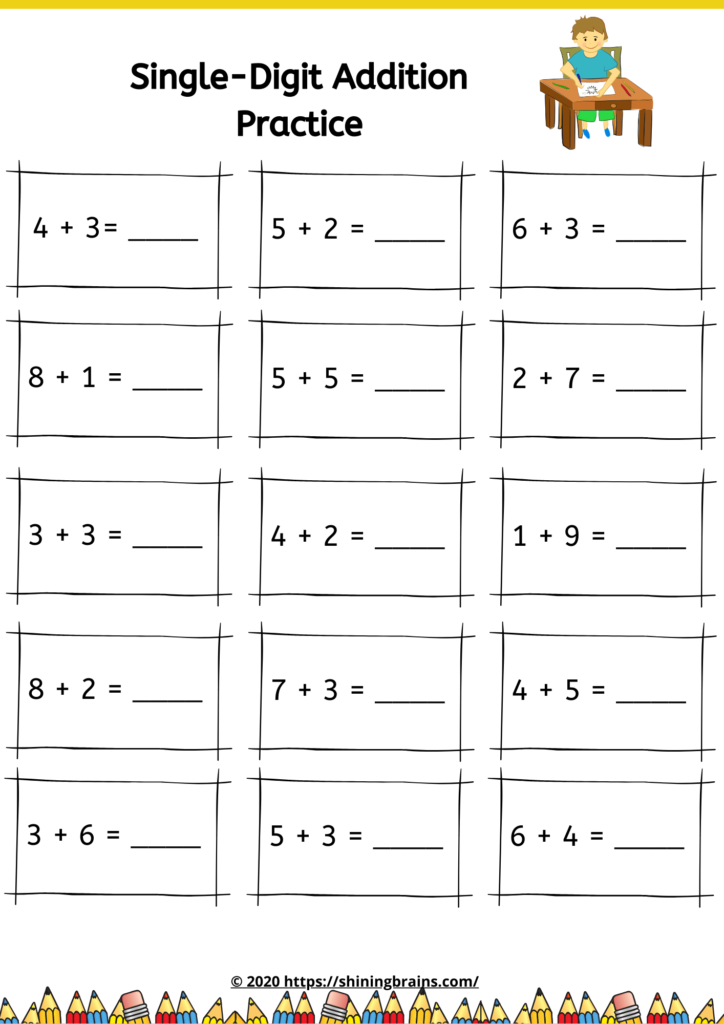 Please like and follow our Facebook page to stay updated.
Can I share this resource?
You can surely share the link to this resource so other people can also download it from here. But you cannot include these worksheets in your product for other people or upload them to your site and have people download them from there because that would be a copyright violation.
Share this resource and write a review below. Thanks!